Avis locations in Vandalia OH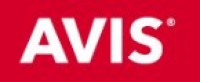 Avis
3600 Terminal Drive 45377 Vandalia OH
Avis addresses and opening hours in Vandalia OH
Here you will find all Avis addresses and the corresponding opening hours of Avis in Vandalia OH. As a result, you always know whether the Avis in your area is open during a shopping Sunday or shopping evening in Vandalia OH and you will not be faced with a closed door. In addition to this information, you will also find the latest Avis ad in Vandalia OH and current offers, so you never miss a discount. If you are looking for more information about the Avis in Vandalia OH or nearby, we can also refer you to the Avis website.
Frequently asked questions about Avis
When does Black Friday start at Avis?
What are the best Avis Black Friday deals?
Black Friday will be epic this year at Avis with spectacular offers and discounts up to 50%! Check out the top 3 best deals right now:
offer 1
offer 2
offer 3
When will Avis's Black Friday offers be delivered to your home?