Rolex locations in Marlton NJ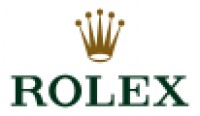 Rolex
The Promenade at Sagemore, Store #D1, 500 Route 73 South 08053 Marlton NJ
Rolex addresses and opening hours in Marlton NJ
Here you will find all Rolex addresses and the corresponding opening hours of Rolex in Marlton NJ. As a result, you always know whether the Rolex in your area is open during a shopping Sunday or shopping evening in Marlton NJ and you will not be faced with a closed door. In addition to this information, you will also find the latest Rolex ad in Marlton NJ and current offers, so you never miss a discount. If you are looking for more information about the Rolex in Marlton NJ or nearby, we can also refer you to the Rolex website.
Frequently asked questions about Rolex
Where can I find a Rolex store and its current opening hours near me?
Where can I find Rolex near me?
If you want to know where the nearest Rolex store is, take a look at our location page. You'll easily find the nearest Rolex branch via our branch locator. Let us know your location and you will get an overview of all the Rolex stores in your area with their matching opening hours. You can also manually check for a specific location. Rolex has stores in, for example, Laconia NH, Lafayette LA and Laguna Beach CA.
How many stores does Rolex have?
Rolex has various stores throughout the USA. The store in the Jewelry category has branches in, for example, Laconia NH, Lafayette LA, and Laguna Beach CA. Let us know your location to find your nearest Rolex store. Please note: Some stores on our website only have an online store.