Flyers from Game Stop
Game Stop ad
Valid: 29 May until 15 Jun
This Game Stop ad filled with offers is still valid for 10 day(s). View the latest deals from Game Stop and save on purchases at Game Stop.
Keep me updated
Want to receive a notification when the newest Game Stop ad is online?
54.048 people already preceded you
Keep me updated
Want to receive a notification when the newest Game Stop ad is online?
25.087 people already preceded you
Game Stop Weekly Ad and Deals
If you are in the market for the latest gaming system, you'll want to check out the Game Stop ad today. There are tons of specials, deals, and offers on all the trending electronics and games. Whether you are a fan of PlayStation, Xbox, or Nintendo, you'll score big savings on all these systems and accessories when browsing the weekly ads. The specials for this week and offers next week include low prices on bundles for consoles, accessories, games, and tons of other products. These stores have a huge selection of inventory, including PC cameras and webcams. Plus, you can easily search for new or used games by visiting one of their locations. Like they always say, Power to the Players!
It doesn't matter if you live in New York City, Chicago, San Francisco, Miami, or anywhere in between; you can easily find one of these stores by visiting the website to search for a store near you and the opening hours. If you want to score some awesome membership deals, sign up for the GameStop Powerup Rewards Credit Card or simply apply for the GameStop Rewards to earn points on all your purchases and then redeem them for discount coupons. You won't need a promo code to get the best deals because all their items are competitively priced, and they always have excellent offers in the weekly special. Just check the flyer to see what is trending now.
You can download the app for smartphones or visit gamestop.com to see if there are any current offers for the console or games you are looking to buy. You can also trade in your used mobile phones, tablets, gaming systems, and video games for cash or store credit to apply towards your next purchase. Currently, they don't sell or trade laptops but check the weekly ad each week to see what is being offered. You can easily see all the specials and what is on sale in the stores or if any online deals or promotions are going on. If you really want to experience the ultimate gaming environment, make sure you are using a TV with all the latest technology so that your graphics are top notch! Remember, Power to the Players!
Your Game Stop store
View the most current ads and offers from Game Stop and never pay more than you should. Game Stop has 1206 stores in the United States of America with weekly competitive offers. In the latest Game Stop ad you will find offers, that are valid from 29-05-2023 to 15-06-2023. This week there are 31 products, which you can buy at a discount, and possibly for the lowest possible price. Don't miss out on offers such as: Pokemon lycanroc vs. corviknight - v battle deck trading card game, Pokemon: let's go, pikachu! - nintendo switch and Hro dc black adam hybrid nft trading cards - 8-pack! Of course, Game Stop offers plenty of more products, which are currently not on sale. You can order these in the webshop or pick them up at a pickup point or shop in your area. Choose your nearest location with our "location finder" in the top menu, next to the search box. You can also find more information such as the opening hours of your store in Chicago IL, Los Angeles CA, New York or any other store in the United States of America on the Game Stop website.
If you can't find what you're looking for in the Game Stop ad, check for offers at similar stores in the same category: Electronics, such as Best Buy, Target or BrandsMart USA. You may be able to find the product you are looking for at the lowest price there. In addition to the promotions from the ad, you can also save money at Game Stop with a discount code. Check the Game Stop website to get yours.
Frequently asked questions about Game Stop
Show all...
Game Stop promotions
🛍️

Game Stop ads:
1

🆕

New offers:
31

🏷️

Category:
Electronics

🕰️

Last flyer update:
05/30/2023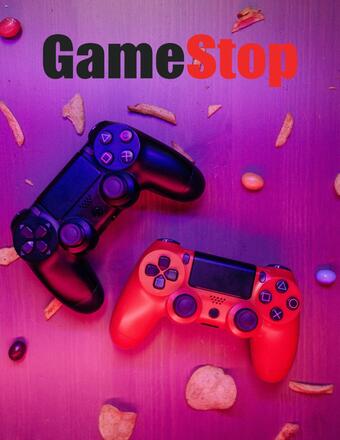 View the Game Stop ad in the app first!
View all leaflets and compare special offers from hundreds of stores near you!