Verizon Wireless locations in Cypress CA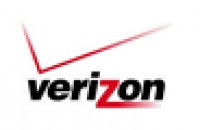 Verizon Wireless
6856 Katella Ave 90630 Cypress CA
Verizon Wireless addresses and opening hours in Cypress CA
Here you will find all Verizon Wireless addresses and the corresponding opening hours of Verizon Wireless in Cypress CA. As a result, you always know whether the Verizon Wireless in your area is open during a shopping Sunday or shopping evening in Cypress CA and you will not be faced with a closed door. In addition to this information, you will also find the latest Verizon Wireless ad in Cypress CA and current offers, so you never miss a discount. If you are looking for more information about the Verizon Wireless in Cypress CA or nearby, we can also refer you to the Verizon Wireless website.
Frequently asked questions about Verizon Wireless
Where can I find a Verizon Wireless store and its current opening hours near me?
In our database, we have gathered all Verizon Wireless stores with their current opening hours. Enter your city, or let us automatically detect your location, and you will get an overview of all the Verizon Wireless stores in your area. Please note that opening hours may change during public holidays and Sunday(s).
Where can I find Verizon Wireless near me?
How many stores does Verizon Wireless have?